Goat.com:
Goat.com is an online Global platform where you can shop new and used Sneakers, Apparel, T-Shirts, Hoodies, Outerwear, Bottoms, Bags, and Jewelry from around the world. Here you can explore over two million listings from streetwear and designer brands including Nike, Air Jordan, Adidas, Yeezy, Off-White, Comme des Garçons, Supreme, Gucci, and more. You can also track upcoming releases, get notifications, save your most-wanted styles, and place offers.
It is founded in 2015. According to the goat website, they are currently shipping to over 170 countries. Currently, on their site, more than 260,000 are available for shopping.
Goat.com Contact Details:
You can contact the goat only through the "Submit Request" button shown at the top of the website's goat support section. According to the website currently, they do not have any customer care number.
Social Media Presence:
Facebook: https://www.facebook.com/goatapp/
Instagram: https://www.instagram.com/goat/?hl=en
How Does Goat Work?
Sellers, from all around the world list their items for sale on Goat. Products for resale are required to ship to Goat for verification first to ensure their authenticity and condition. After verification from goat.com, the product is shipped to the buyer. If Goat finds that the product is not authentic and the condition is not well they notify and give a full refund to the buyer.
Retail products, including apparel and accessories, are pre-verified and shipped directly from Goat's trusted retail and boutique partners. "Instant" products are pre-verified and authenticated and ship directly from their facilities to you.
Cancellation policy of Goat.com:-
Below is the Screenshot of the cancellation policy given on Goat.com.

Goat.com Reviews:
Goat has the most positive reviews on various websites –
On the apple app store, it has 4.9 ratings given by 1.2 million users.  

On the Google play store, Goat-Sneakers & Apparel app has 5M+ downloads with a 4.3 rating given by 33k users.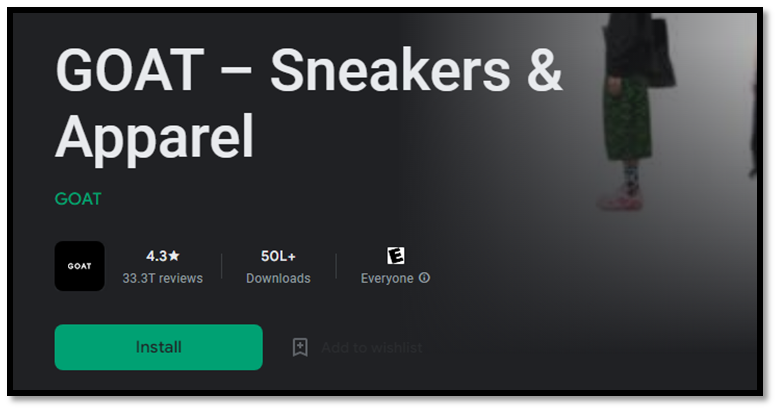 On the Google play store, the Goat app has mostly positive reviews, below we are attaching some of the reviews from the Google play store –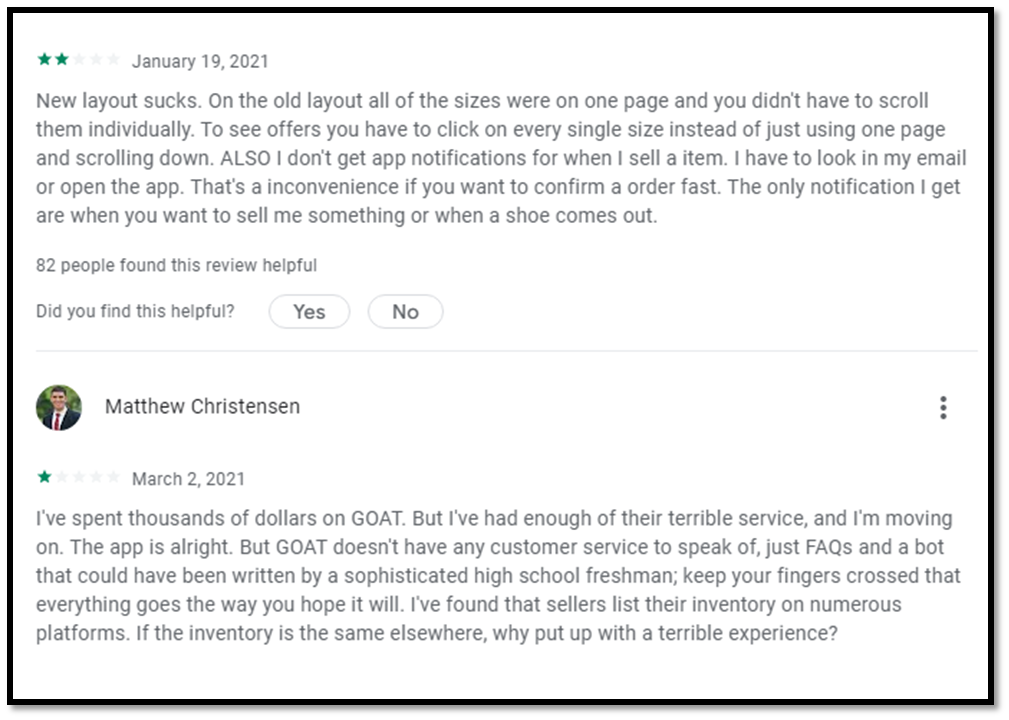 We tried to find the analytics of this website on ubersuggest: we found that the monthly traffic on this site is huge over 14M+. Last year around Sep. 2021 it has over 4M+ Monthly traffic and in Aug 2022 Monthly traffic reached over 14M+. This shows the great trust of users on this site.
Also, the DA of this is 61 which is great. This means it has a higher ranking in terms of Google search results. Below we are attaching screenshots of this site's traffic graph.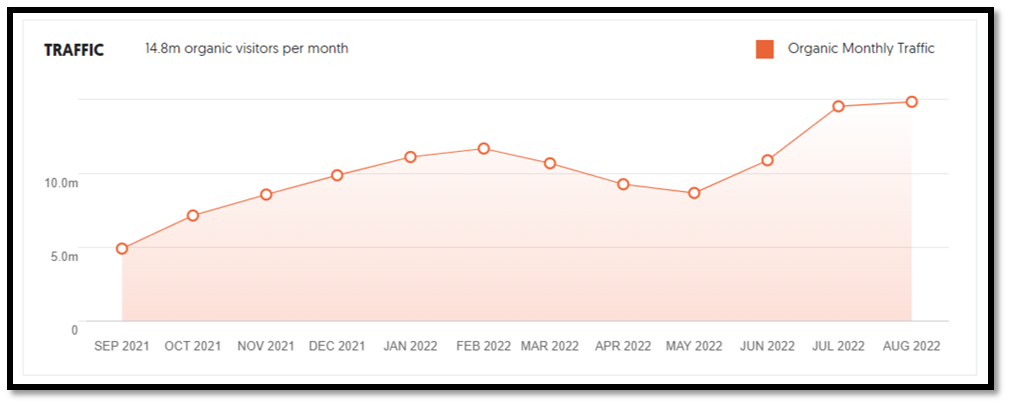 Is Goat.com Legit?
In our opinion goat.com is legit. Goat.com offering its services since 2015 and has authentic and genuine products. Goat.com has social media presence and also Goat app is available on the google play store and apple store. Monthly traffic on this site is over 14M+. Also, reviews of this site on various sites are mostly positive.
On the Scam detector, Goat.com has gained a 90 trust score. This shows that this site is safe.